Adamant and Runescape dragons are ready for battle, and bring a series of rewards. Speaking of loot, besides Runescape Gold, there are bags of it to be had for intrepid dragon slayers. Their drop tables are brimming with valuables, including some all-new rewards unavailable anywhere else.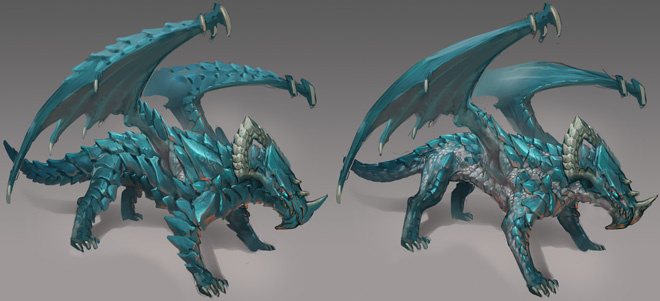 Runescape dragons can drop items to upgrade steadfast, glaiven or ragefire boots, making level 90 power boots in all three styles. You'll need two of the appropriate item to make an upgrade. The boots degrade, eventually reverting to their level-85 base items. Note that rune dragons only drop the upgrade components while on a Slayer task from Morvran. Elite rune dragons always have a chance to drop them.
The Kethsi ring is a possible drop from elite rune dragons, and imparts a 4% damage boost against metallic dragons when worn – 8% against those in Kuradal's dungeon. It also gives teleports to adamant or rune dragons – which can be shared by a social slayer partner, if they're also able to reach the dragons. The ring has five teleport charges, and is destroyed when those are used up.
Elite dragons will rarely drop a Kethsi scroll, which unlocks part of the cosmetic Kethsi outfit, styled after the long-dead mages of that world. There are murals in Brimhaven and on Kethsi which can be cleansed with a fully charged dragonfire shield at 60 and 80 Firemaking. This grants a lump of Firemaking XP, and adds words to your Dragonkin primer.
Today's update really shows the awesome things we can accomplish through RuneLabs. This month, we're looking for similarly monstrous high-level mobs – keep submitting, keep supporting, and look forward to more RuneLabs content in the future!